I had originally planned to film in Venice, but seeing that it was flooded, I decided on another city nearby. Milan seemed an ideal choice, plus a handsome adult entertainer planned to make some content with me, only to flake... gays.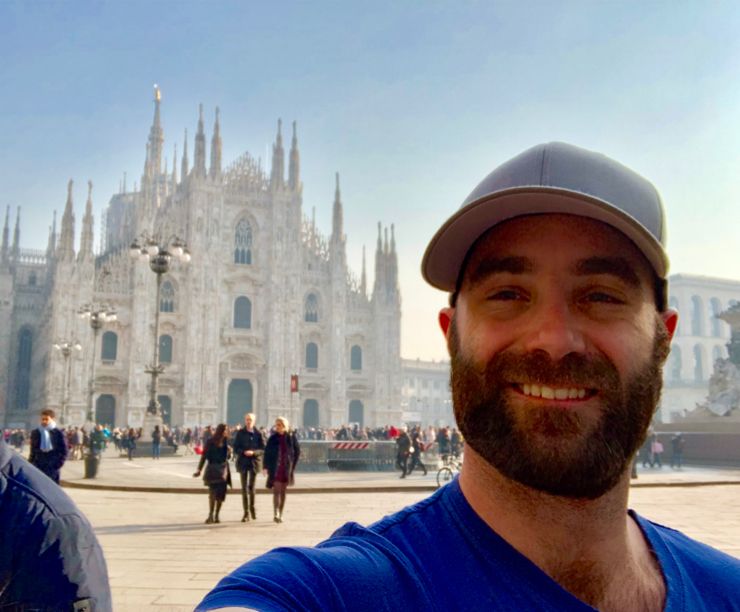 Anyway, I was DYING for some authentic Italian pasta (I was not disappointed with what I found)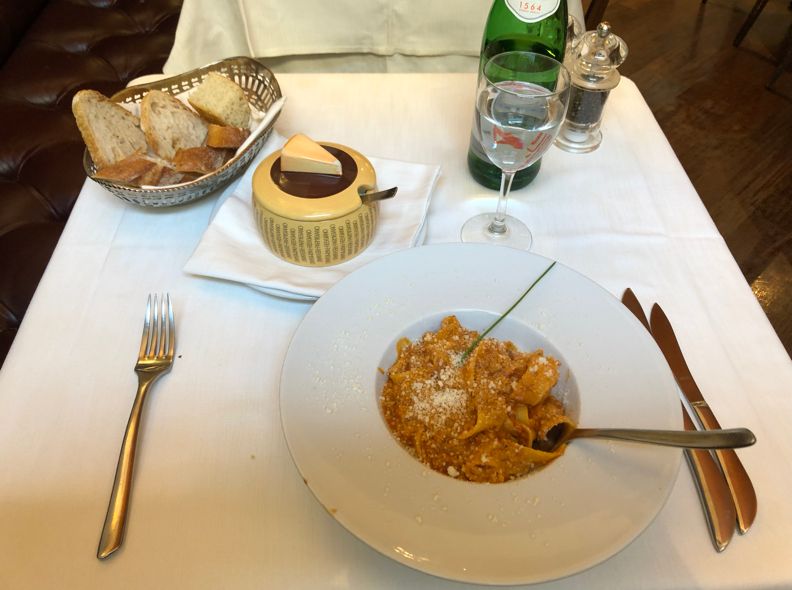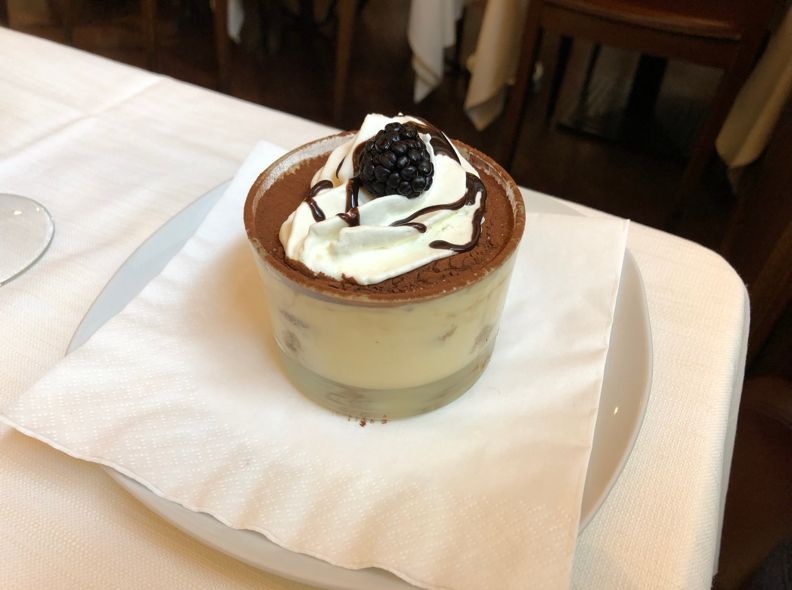 Other that hungry for Italian food, I was thirsty for a hung italian dude. I found a Daddy with the previously mentioned attribute to fulfill my specific need, putting me in good spirits for the next day. 
I met up with a really good friend I made while in India doing my yoga certification. I attended her 6:30am yoga class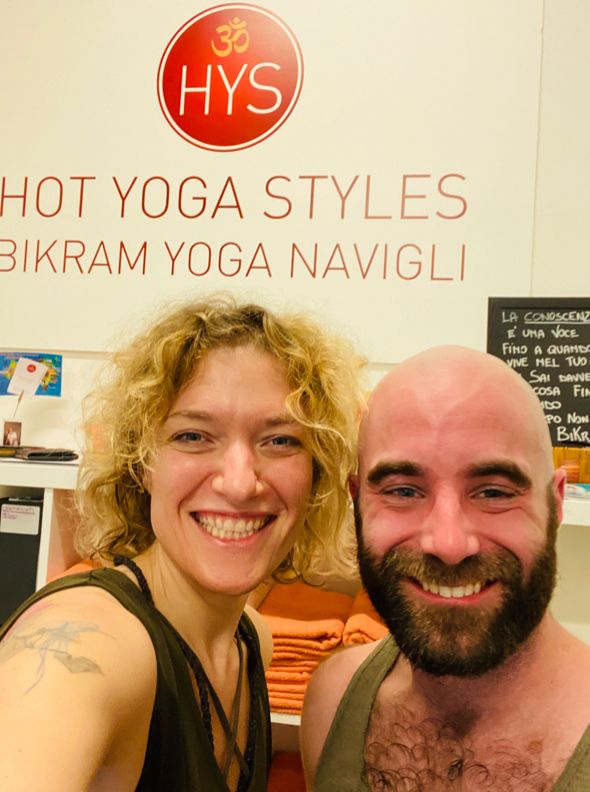 and after that she helped me film on Il Navigli on a venetian gondola.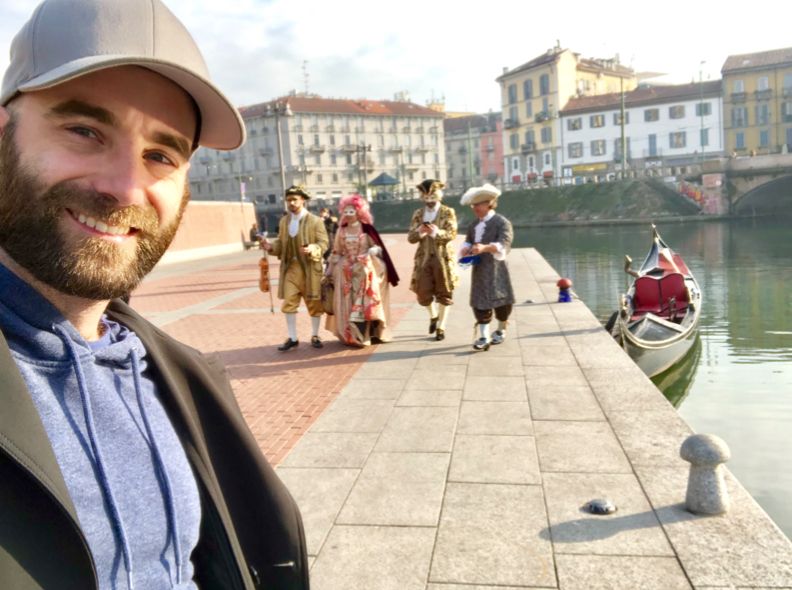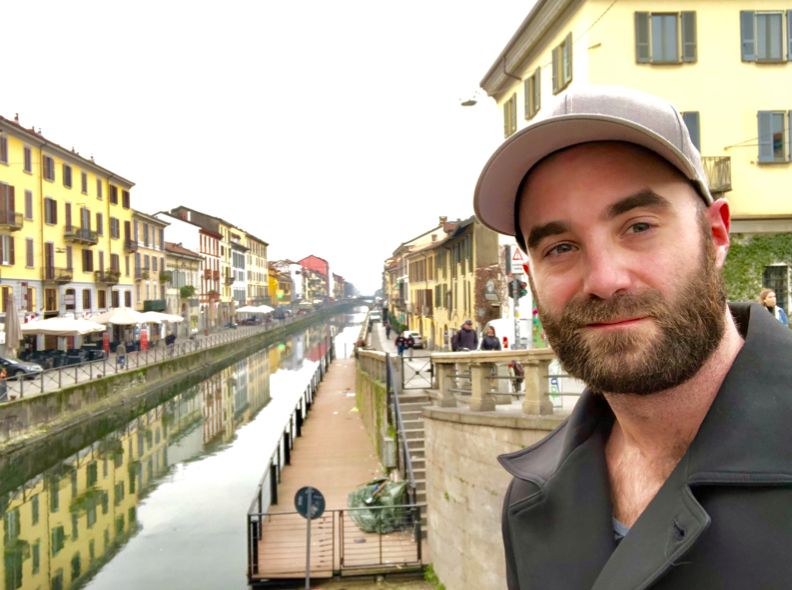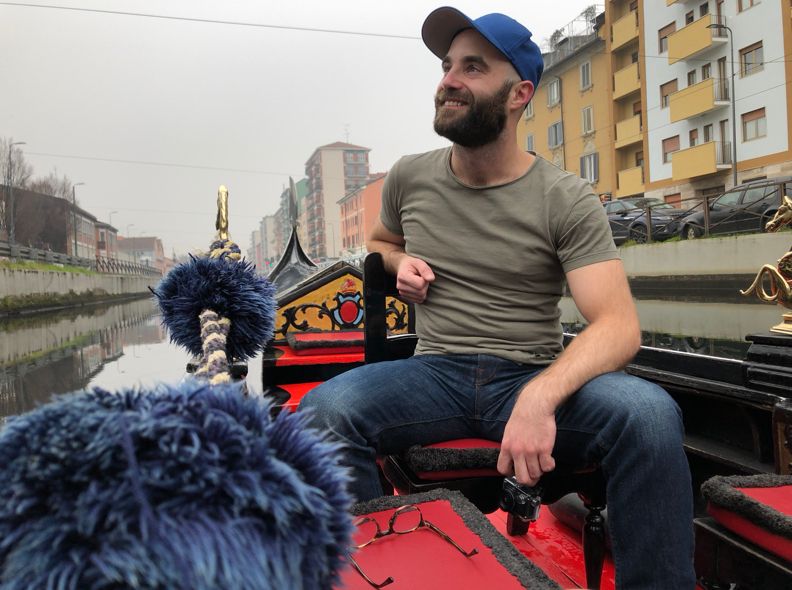 She brought me to some spectacular restaurants, and countless cafes while walking aimlessly through the streets of Milan.