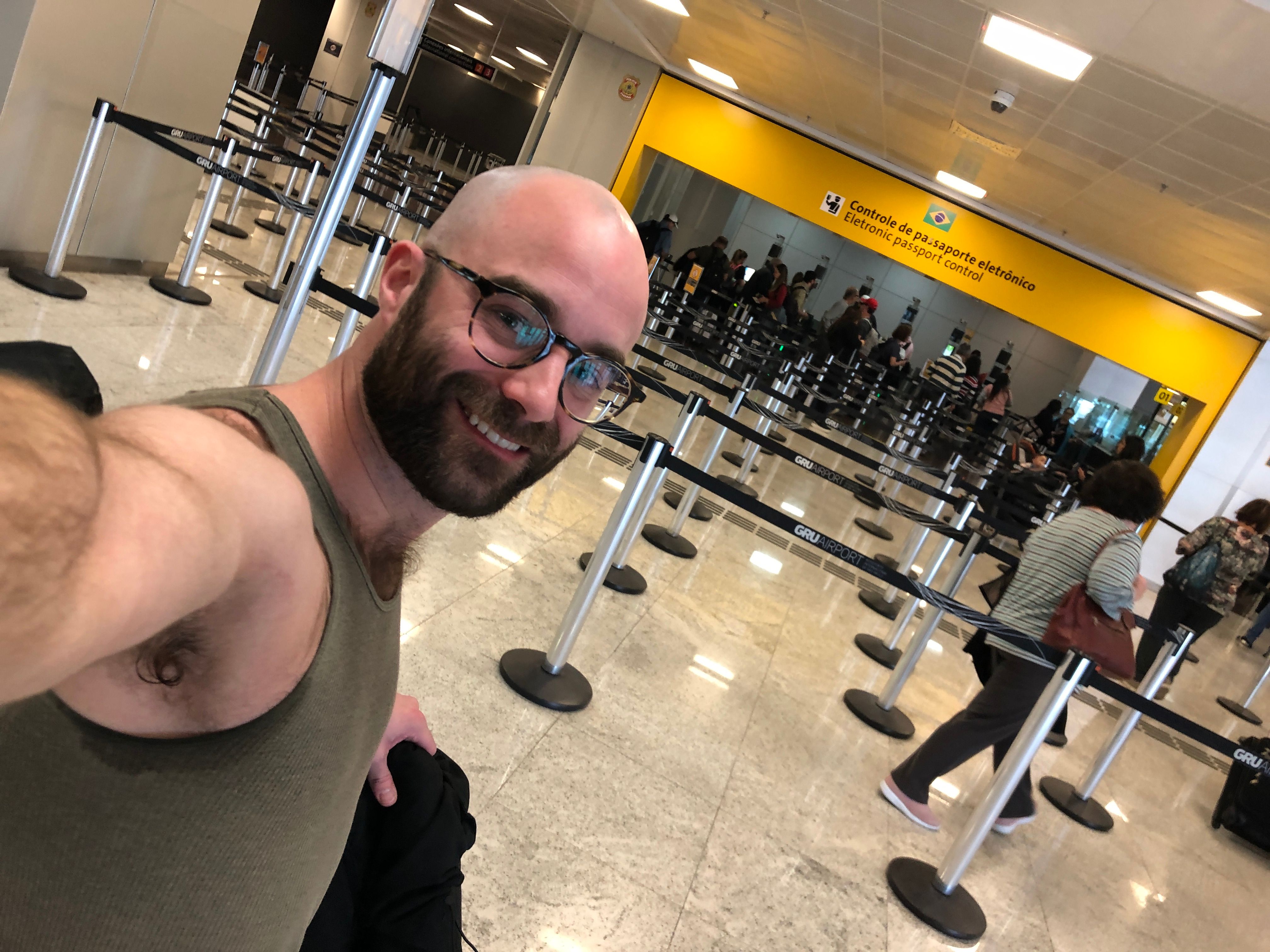 My first stop on my way around the world was the bustling city of Sao Paolo. It was my first time visiting this city and suffice to say it was all I could have asked for. I decided to stay with a friend and his husband who lived near Praca de la Republica, which being the transparent skinned white boy I am should have made me a walking robbery target, but I was completely safe.
I finally met up with my friend after searching for wifi trying to prevent roaming charges (I gave up on wifi and just started roaming after an hour of searching). He and his husband were everything I could hope for in Brazilian men (cue eggplant emoji). These men gave me a warm and dripping welcome before I began exploring the city.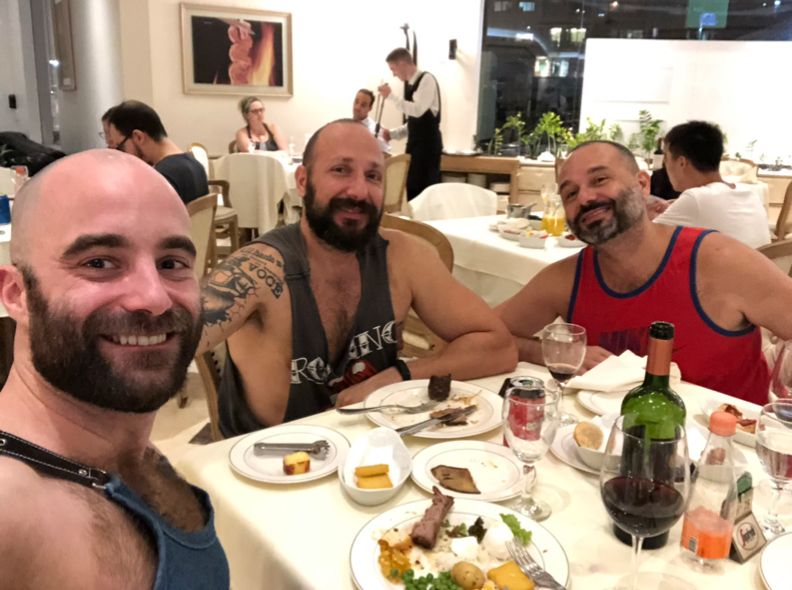 Although I did not end up using much of the music video footage I gathered from Sao Paolo for the music video, I did make a rather steamy video fans only content video with my friend whom now affectionately calls me "Husbear". They gave me a great BIG & fond farewell before flying off to Rio.