I landed in Rio and booked my hotel on Expedia with a last minute deal. I wanted to stay near the beach in Ipanema and I thought I had booked that, only after I had finished the transaction, I discovered that my accommodations were in Santa Teresa, which is a rather posh area of the city, on top of a hill a good distance away from Ipanema. At first I was disappointed, I was thinking of all the uber costs I was going to incur between my place and all the places I had planned on filming in the city already.
When I arrived to my accommodations, I had a complete change of heart. Seeing the view I had inspired a spectacular sunrise shot for the music video. One thing this trip really helped me appreciate is that, "Everything happens for a reason." I would never have had this spectacular shot without it.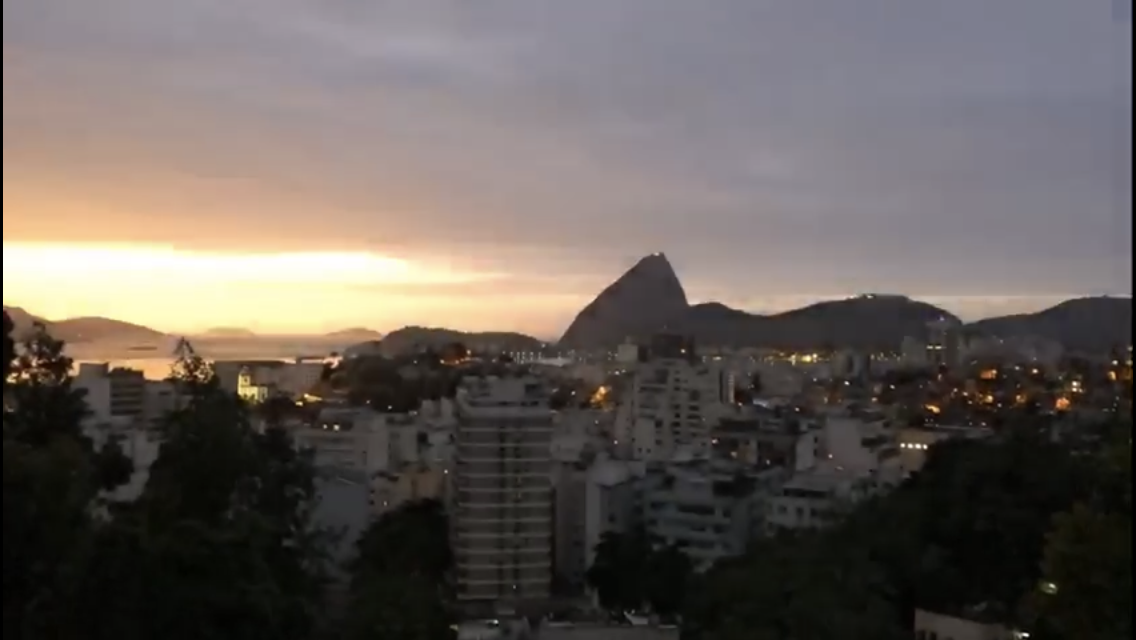 One of the first things I like to do when I am alone in a new city is to log into Scruff, a gay dating/hookup app, and chat with the local trade to find out what the Tea is. The best restaurants, the best events happening, the best dick to suck, ect. 
One chat in particular grew into a meeting for food and drinks followed by a sunset return to my accommodations. He offered to help me film some of the scenes I needed for the music video and I am so thankful he did. We climbed Montana Azucar, went to the beach and walked around Ipanema. I love walking around a city with a local. I gives me a unique perspective of the city.